Many businesses don't have the in-house marketing or events expertise they need to reach their ambitious goals. VMG provides the experience you need to stand out from the competition and take your business to the next level.
Client Focused
We always put our clients first. Our team is dedicated to providing individual attention to every client. We listen to our clients' needs and celebrate their every win.
Innovative
We think big, dare to dream and colour outside the lines when it makes sense. Then we come up with innovative strategies to turn inspired ideas into campaigns and events that deliver unparalleled results.
Collaborative
We believe in the power of teamwork. We take a collaborative approach to every project and work fluently with multiple stakeholders to ensure everyone wins the day.
Goal-Driven
Our clients' success is our driving force. When it comes to goals, crossing the finish line isn't enough. We'll always go the extra mile to help our clients achieve greatness, without compromising the vision or budget.
Accountable
We keep our promises and hold ourselves accountable for the work we deliver. We never hide behind smokescreens or make excuses.
Trustworthy
We believe trust is built through responsible actions and honest relationships. We always communicate and work from a place of transparency, dignity, and respect.
Tracey Singleton; President
Tracey is a dedicated and experienced tourism professional with a bachelor's degree in tourism and hospitality management from Mount Saint Vincent University. She has over 20 years of experience working in various areas of the industry, including accommodations, destination marketing, cruise ship marketing, and festivals &  events.
Tracey is a board member of the Tourism Industry Association of PEI (TIAPEI) and the Functional Lead for Volunteer Services for the 2023 Canada Winter Games. She has received numerous awards for her commitment and outstanding contributions to the Island's tourism industry, including the Lieutenant Governors Award for Tourism and the TIAPEI Industry Champion award. She is also an alumnus of the Governor General's Canadian Leadership Conference.
As the founder and president of VMG, Tracey has been at the helm since she first opened its door in 2009. Since then, Tracey has assembled an amazing team at VMG with a proven track record. Known for her strong leadership skills, creativity, and doer mindset, Tracey thrives at taking projects from the 'big idea' stage to reality. She's also laser-focused on taking her clients to the next level and has built unparalleled customer service into VMG's DNA.
For more than ten years, Tracey has been integral in advancing and marketing PEI's premier food festivals, including the PEI Fall Flavours Festival and the PEI International Shellfish Festival.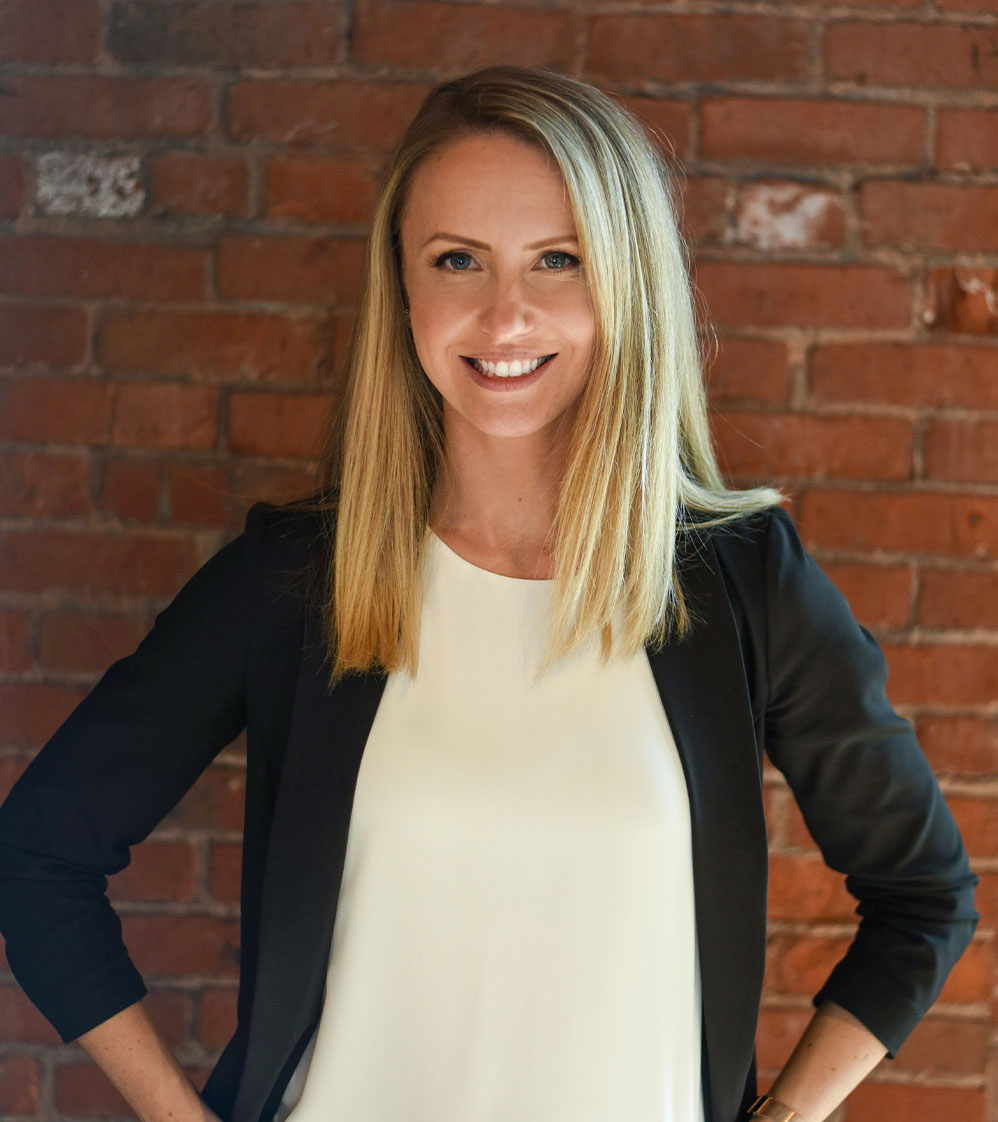 Jenn Paynter; Chief Marketing Officer
Creative, detail-oriented, and always on top of the latest industry trends, Jenn is a maestro of all things marketing. She harnesses her marketing savvy to develop impactful marketing strategies and engaging campaigns for digital, influencer, and traditional media platforms. A people-person to the core, Jenn has an uncanny ability to anticipate our clients' every marketing need. Her calm, level-headed demeanour and 'we can do it' attitude also keep our team grounded and our clients happy.
Jenn has been an integral part of the VMG Team since 2012, lending her creative flair and strategic mindset to countless projects. Most recently, Jenn led the marketing strategy and execution for Tourism Cavendish Beach's growth plan. She also manages the marketing campaigns for the Prince Edward Island International Shellfish Festival, Festival of Wines and Love Local, PEI, an initiative of the PEI Chambers of Commerce.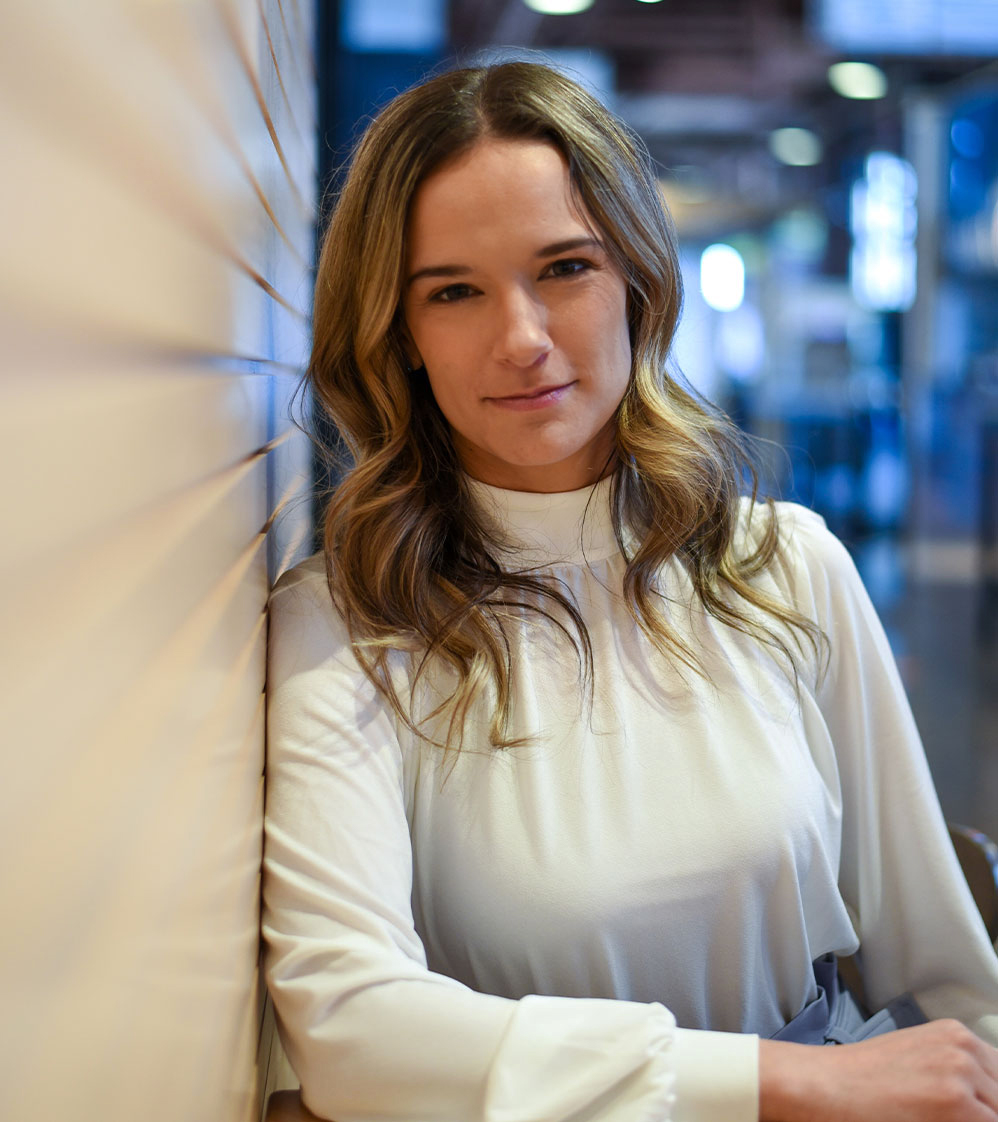 Emma MacKenzie;
Director of Operations
Resourceful, highly organized, and proactive, Emma ensures our clients are set up for unparalleled event success. She thrives in fast-paced and high-pressure environments, and adapts on the fly, finding creative ways to resolve challenges that crop up along the way. Endlessly curious, Emma uses her research prowess to search out valuable insights and data that help inform our team's decision-making.
Since joining VMG in 2017, Emma has played a key role in the success of many multi-day events.
She is the festival manager for the PEI International Shellfish Festival, PEI Festival of Wines, PEI Spirits Festival, and various other PEI events.  Emma also has experience working with our conference clientele, with her most recent being the Dosecann National Conference. An active member of the community, Emma is a Board Member with Event Atlantic and PEI Citizen Advocacy, she is on the organizing committee for the Ovarian Cancer Lady Ball event and the 2023 Canada Games.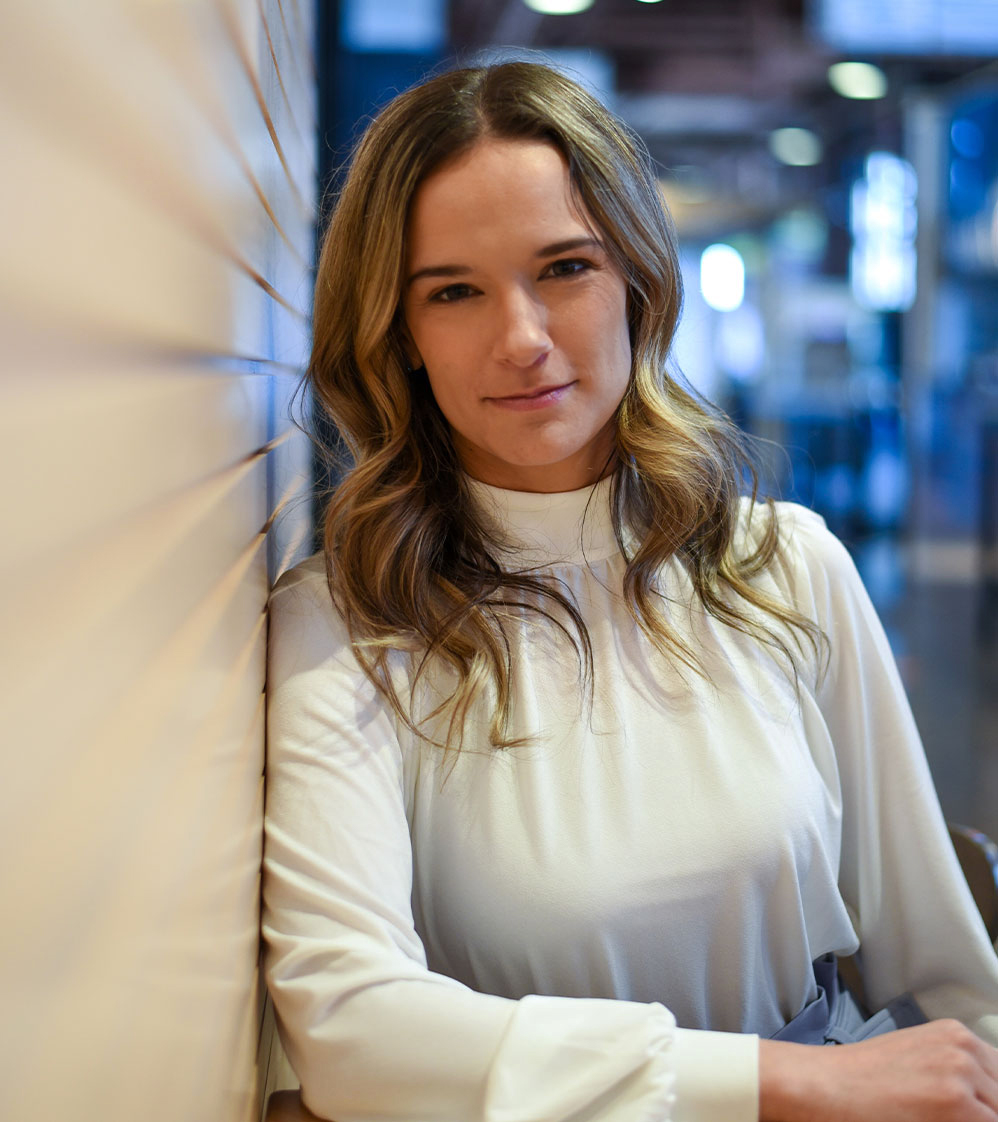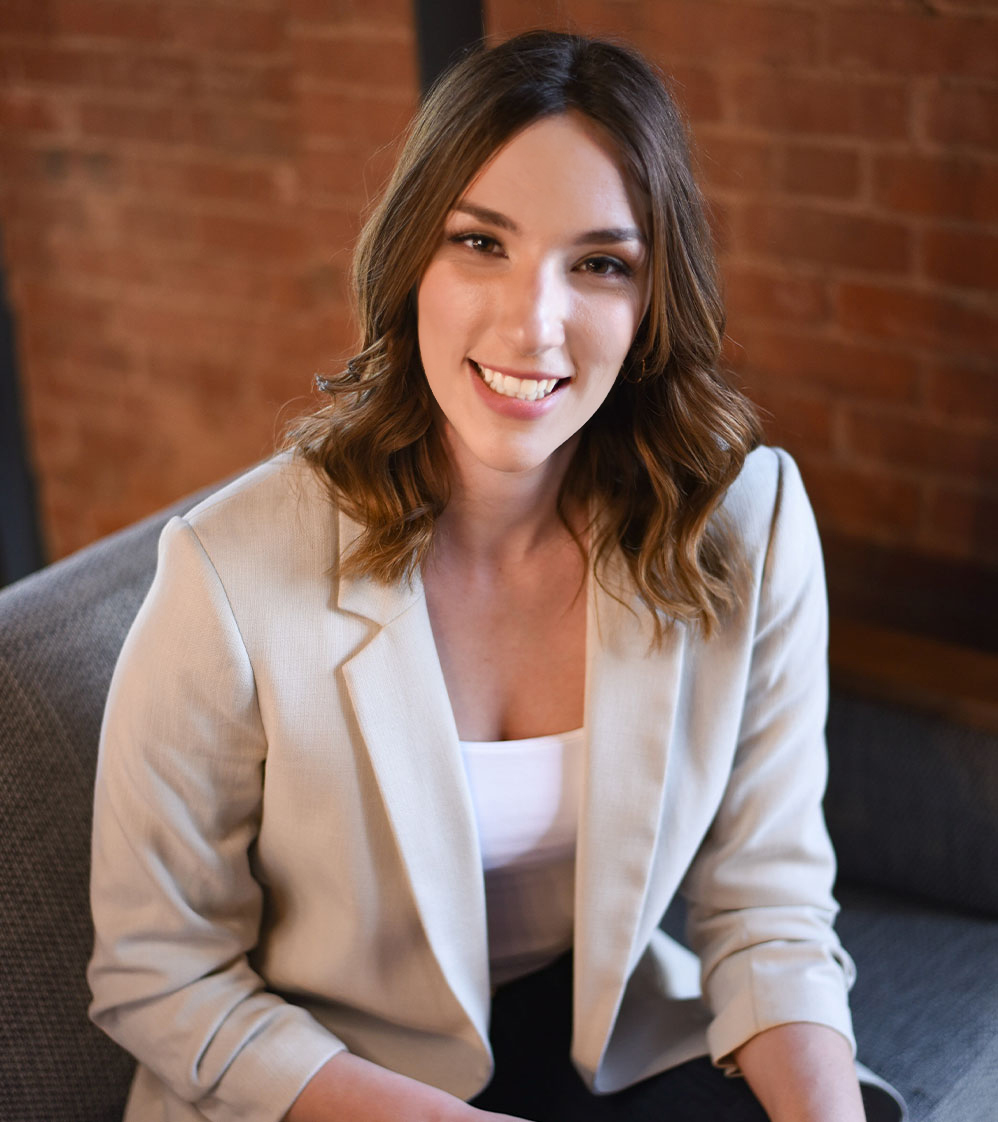 Leah Deveau-McNeill; Director of Social Media Marketing
A social media maven and strategist, Leah works with our clients to leverage the power of influencer and digital marketing. She also wields her impressive storytelling skills to craft messaging that reaches our clients' target audiences and resonates. From creating content to producing detailed reports and researching trends, Leah ensures our clients' goals are met. Her curiosity and passion also help ensure the team is always on top of our game when it comes to emerging trends in digital marketing.
Leah has a proven track record of developing impactful digital marketing strategies for awareness campaigns. In 2020, she contributed her expertise to TIAPEI's NOW more than ever #tourismcounts campaign. Since 2019, she's led the Wine Growers Nova Scotia Communities of Interest Project. Leah has also executed influencer marketing campaigns for Golf PEI, the PEI International Shellfish Festival, the PEI Fall Flavours Festival, and Tourism Cavendish Beach.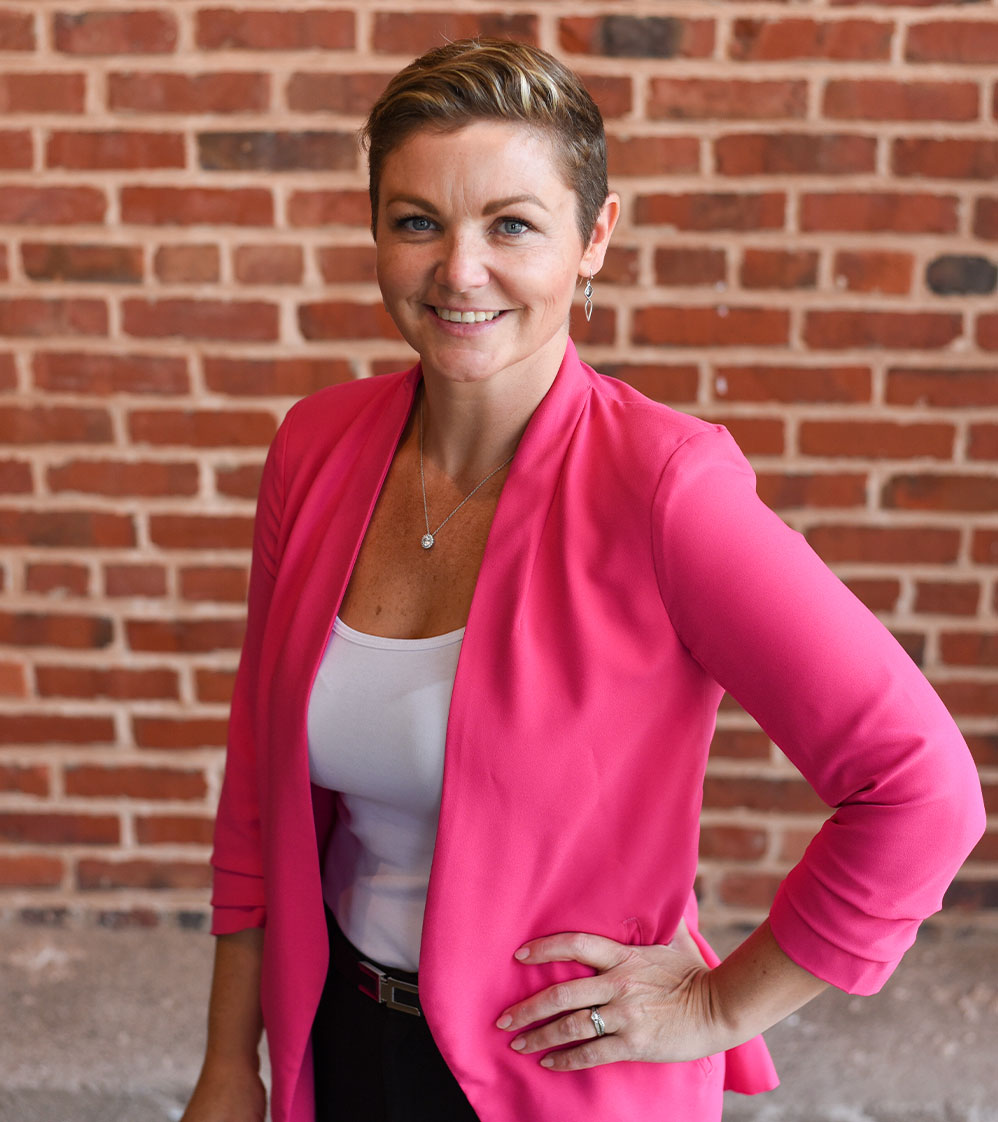 Kelli Corcoran; Manager of Operations
Detail – oriented, motivated and a strong team player, Kelli pays close attention to every detail to ensure her clients' success. With over 25 years in the tourism and hospitality industry, she is well versed in customer service and trends within the industry.
Kelli joined VMG in 2021 as the Project Manager for Canada's Food Island Gift Card Program. She jumped right in and took charge of the merchant program, local retailers, and internet sales, utilising her strong relationship-building and sales skills. She thrives in fast-paced environments, making her an excellent fit for VMG!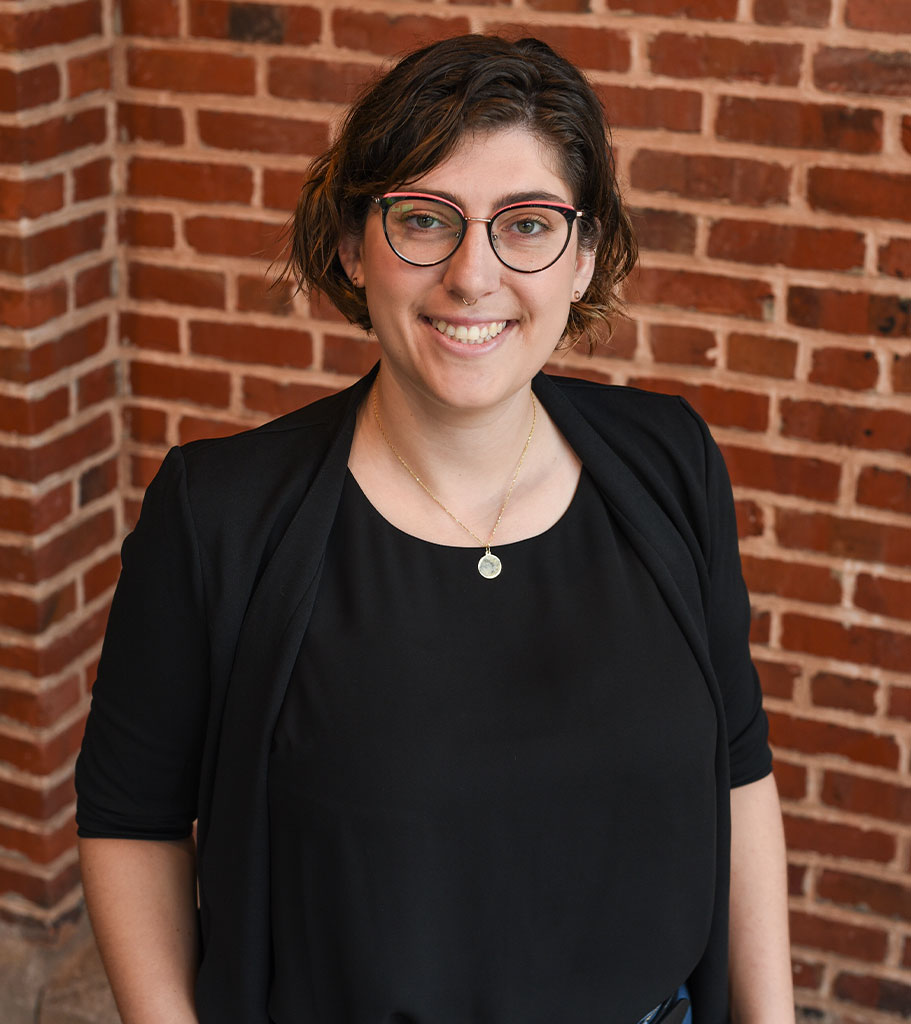 Charlotte Arsenault;
Operations Coordinator
As a creative problem-solver with education and experience in tourism and events, Charlotte brings new ideas to the table and ensures her clients' events are a success. She is an energetic go-getter that puts in the work to balance budgets, meet timelines and reach goals while creating an exceptional event experience.
Charlotte is passionate about PEI, so when she's not at the office, you will probably find her exploring the Island, eating fresh seafood or searching out unique local experiences. She applies this passion and leverages her local knowledge in all of her projects. Charlotte is a great addition to the VMG team, and you'll see her at a lot of events, including the PEI International Shellfish Festival, Couples Golf Tournament, and Toe Taps and Taters, a Fall Flavours Signature Event.
Hope Calder; Social Media Coordinator
(902) 218-2662
hope@versatilegroup.ca
Passionate about the ever-changing world of social media marketing, Hope works to curate quality content that resonates with our clients' audiences. With impeccable social listening skills, Hope is always on the lookout for emerging trends she can use to promote our clients on social media.
A recent graduate of the Marketing and Advertising Management program at Holland College, from content creation to copywriting, Hope works hard to ensure that all content she produces reflects our client's voice while still ensuring it will perform well.
Like everyone else on Team VMG, Hope has a thriving passion for events. You will likely find her (and her phone) running around looking for content opportunities at events and festivals. Not afraid to get to step out of her comfort zone, Hope goes the extra mile to make sure she gets the perfect shot.
Hope is a strong asset to team VMG, she works to share many of our diverse portfolio of clients' stories on social media. Check out Hope's work by following Tourism Cavendish Beach, PEI International Shellfish Festival, PEI Spirits Festival, and Maritime Fun Group on social media!