Concept Development
Strategy
Branding
Project Management
Campaign Management
Digital Advertising
Content Creation
Social Media Management
Video and Photo Asset Development
In September 2020, Canada's Food Island launched a new local gift card program to drive revenue to PEI's hardest hit local businesses.
The gift card program is a two-year initiative that allows Islanders and visitors to purchase gift cards that they can use at local accommodations, restaurants, and businesses. In addition to restaurants and accommodations, the gift cards are also redeemable at participating local retail shops, golf courses, tour operators, and otherIsland attractions. Currently, there are 176 locations Island-wide signed up to be Canada's Food Island Gift Card Program Merchants and gift cards are being sold at 24 retail locations.
The campaign is currently running and includes media relations, video and photography production, a new website, content creation, social media management, stakeholder relations and engagement, influencer marketing, and a digital campaign using display ads on Facebook and Instagram.
Social Media Performance:
Generated 194,607 Impressions to date.
Campaign has reached over 54,849 users to date.
Project Performance:
Since launch recruited over 170 merchants Island-wide
Recruited with over 40 accommodation operators
Islandwide to offer Stay & Savour packages
Influencer Marketing Performance:
Over 419 posts were made by Influencers to promote the Gift Card program.
Their posts reached over 446,000 users
Received over 24,000 forms of engagement
Total estimated media value for these posts is $680,000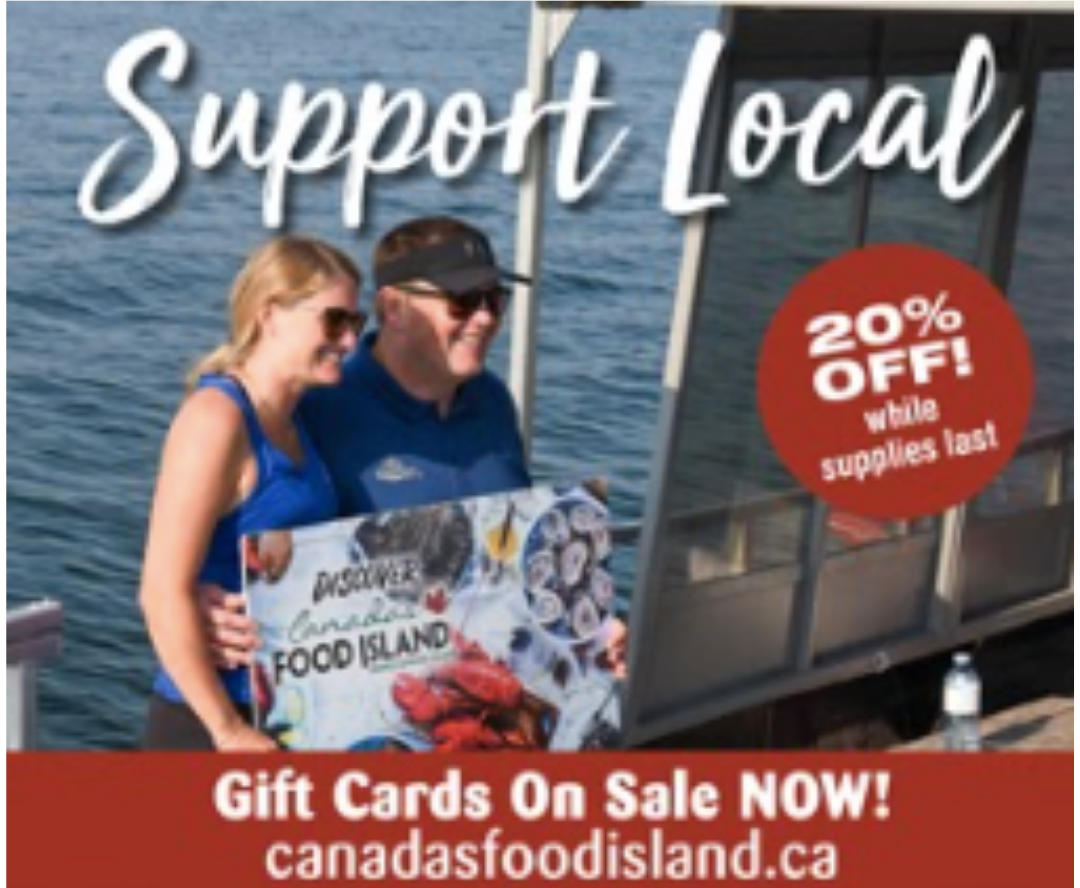 Social Media Influencer Post: